Die Entführung
Amsterdam 2017
Hänsel und Gretel
Amsterdam 2015
Don Giovanni
Salzburg 2014
Ariadne auf Naxos
Sankt Gallen 2013
…Lenneke Ruiten's technical wizardry alone justifies the production's revival, and her acting makes her peppery, stressed-out Konstanze utterly convincing…
Die Entführung aus dem Serail, Amsterdam - bachtrack.com 2017-16-01, Jenny Camilleri
…Lenneke Ruiten sang Fiordiligi with a fearlessly focused voice, a glint of stridency adding a note of urgency…
Cosi, Aix-en-Provence - New York Times 2016-07-01, Zachary Woolfe
…Tout y est : la flamme, la précision des vocalises, la beauté du legato, le contrôle du souffle, en particulier dans un « Pallid'ombre » impressionnant d'intensité et d'émotion.…
Mitridate, Brussels – opera-magazine.com, 2016-5-10, R. Martet
...Lenneke Ruiten, un soprano dalla favolosa estensione negli acuti, ha cantato sia Recitativi con grande pathos sia un'Aria difficillima piena di colorature acutissime che le ha procurato un'ovazione...
Lucio Silla, Teatro alla Scala, Milano – Corriere della Sera, 2015-02-28, P. Isotta
...Lenneke Ruiten dominated the stage, resplendent in tutu, whiteface, goth eye make-up, with microphone stand and electric guitar (the original calls for a lyre), bringing the house down with a rockstar-style "Bonjouuuuuur, Stuttgart"!..
Platee, Stuttgart - bachtrack.com, 2015-05-09 David Karlin
...Lenneke Ruiten's soprano has that rich silvery medium...
Hansel und Gretel, Amsterdam - bachtrack.com 2015-12-5, Nicolas Nguyen
…Lenneke Ruiten was an exceptionally refined Donna Anna, alternately projecting vulnerability and resolute conviction, which added to a performance of high polish, generous fullness of tone and careful phrasings…
Don Giovanni, Salzburger Festspiele 2014 - Operanews, 2014-11, A.J.Goldmann
...Lenneke Ruiten sings Ophelia like a French native, complete with gorgeous timbre and effortless pirouettes…
Hamlet, Brussels - Financial Times 2013-12-06, Francis Carlin
...Lenneke Ruiten, welche die grosse Arie der Zerbinetta brillant meistert – und das durchaus auch auf der Ebene des Schauspielerischen...
Neue Zürcher Zeitung 2013-05-06, Peter Hagmann
FOXIE!
Lenneke will be singing the title-role in FOXIE! (the cunning little vixen – Bystrouška) at the Monnaie in Brussels in March 2017.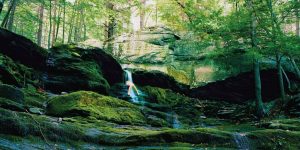 Entführung in La Scala
Lenneke will be singing the role of Konstanze in Mozart's Entführung aus dem Serail at the Famous Scala in Milano in June 2017.